According to a recent infographic and article by online store platform Shopify.com…
Pinterest is now the 3rd most popular social network site in the world, and ecommerce stores can leverage its popularity to significantly increase traffic and sales.
How did they determine this? Shopify analyzed 25,000 of their stores to see where the referral traffic was coming from. What's amazing is visitors from Pinterest  are 10% more likely to make a purchase over other major social media sites such as Facebook and Twitter. Also, the orders tend to be higher, almost double in fact, than Facebook referral orders.
Are you using Pinterest to generate sales for your business? It might be worth a look.
See below as this infographic compares Facebook, Twitter, Pinterest, and LinkedIn.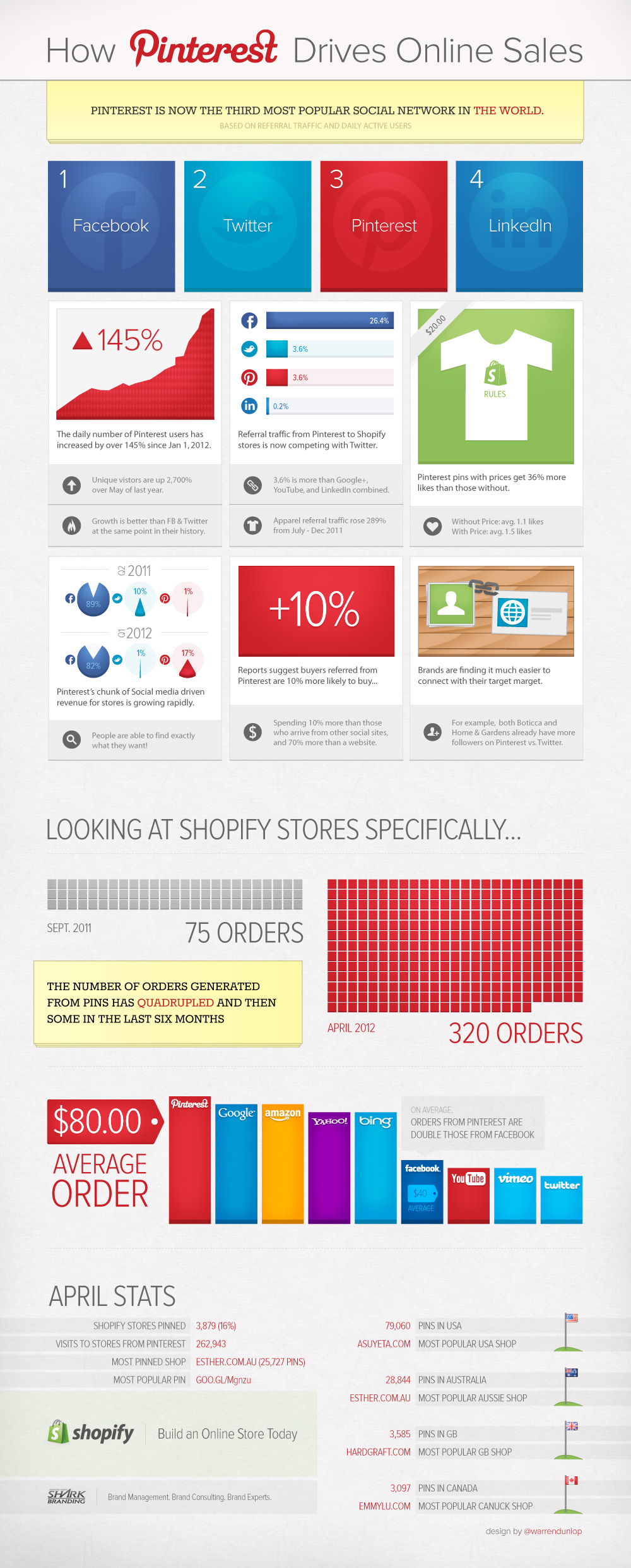 Infograhic created by Shopify.com
Related posts: